Clinically validated diagnosis
AcuPebble SA100 automated sleep apnoea diagnosis was validated in a powered clinical trial at the NHS Royal Free London hospital.
Validated diagnosis equivalent to ambulatory gold-standard (multi-channel polygraphy followed by manual specialist interpretation).
Validated AHI and ODI based diagnoses for both 3% and 4% desaturation criteria with high accuracy (94% PPV, 98% NPV).
Proven usability of the device, with 100% of the patients in the trial able to complete the test without training.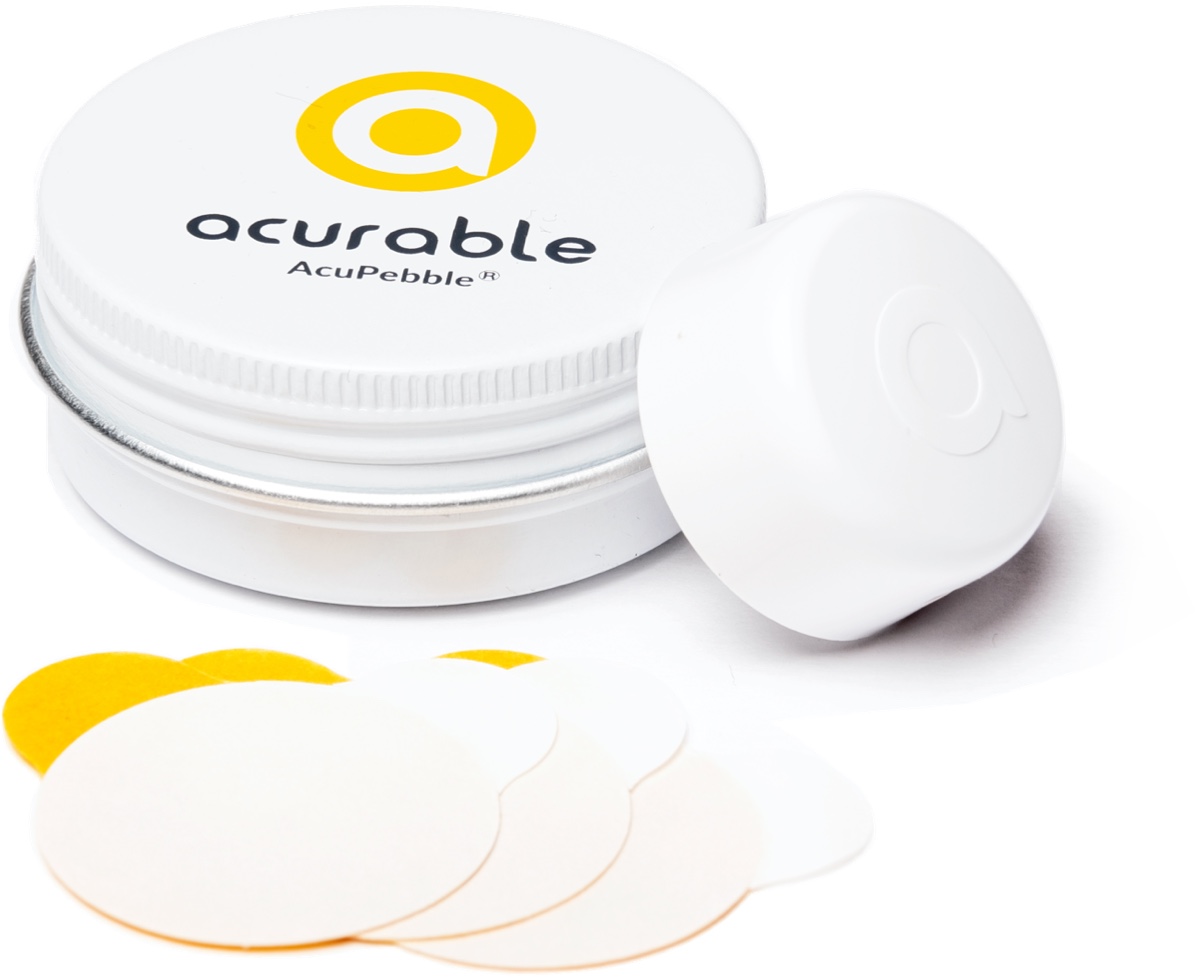 Patient-friendly design
All aspects of AcuPebble SA100 have been designed with the patient in mind:
Easy to use, as simple as peeling off an adhesive and putting it on.
Non-invasive, allows patients to have a more natural sleep at home.
No training required, avoids unnecessary trips to the clinic.

How does it work?
The AcuPebble SA100 sensor is attached at the base of the neck to record the sounds generated by the patient's respiratory and cardiac functions.
The signals are transferred wirelessly to a mobile device, and then uploaded to a secure cloud platform.
Sophisticated signal processing algorithms are applied to the signals to automatically extract the parameters used for sleep apnoea diagnosis.
Healthcare professionals get an automatically generated full diagnosis report within minutes, accessible via a user-friendly web application.
Detailed sleep report
Diagnosis Details
Overall diagnosis (test result and severity)
AHI obtained from flow reductions and 3% desaturation (as per current AASM criteria)
AHI obtained from flow reductions and 4% desaturation
ODI using 3% desaturation
ODI using 4% desaturation
All parameters obtained using estimation of sleep time
Additional information
Classification of apnoea events
Respiratory and cardiac feature analysis
Regulatory information
AcuPebble SA100 is approved for use in the following regions.
| | |
| --- | --- |
| | CE mark certification for class IIa medical device issued by MTIC InterCert SRL in compliance with the European Medical Devices Directive (93/42/EEC). |
| | ISO 13485 certification issued by MTIC InterCert SRL. |
| | Registered with Competent Authorities and compliant with EU General Data Protection Regulation (GDPR). |
| | |
| --- | --- |
| | CE mark certification for class IIa medical device issued by MTIC InterCert SRL in compliance with the European Medical Devices Directive (93/42/EEC). |
| | ISO 13485 certification issued by MTIC InterCert SRL. |
| | Compliant with NHS Data Security and Protection Toolkit (DSP Toolkit), NHS Clinical Risk Management Standard (DCB0129) and EU General Data Protection Regulation (GDPR) |
Supported by
| | |
| --- | --- |
| | Selected by the award-winning NHS Innovation Accelerator as one of the 12 innovations to be supported to scale across the NHS in England. |
| | |
| --- | --- |
| | Cleared by the US Food and Drug Administration (FDA) as a Class II medical device for home sleep apnoea testing. |
| | Compliant with US HIPAA data protection regulations. |