The story of our technology started in 2004 when the medical director of the UK National Society for Epilepsy asked Acurable's founder, Professor Esther Rodriguez-Villegas, to use her pioneering ultra low power microelectronics design techniques to develop an apnoea monitoring technology. The aim was to prevent Sudden Unexpected Death in Epilepsy (SUDEP), which kills up to 1000 people a year in the UK alone.
It quickly became apparent that the challenges behind creating a monitoring system like this were not only related to reducing the power, and consequently the size, of the system. Although the device did have to be unobtrusive, and the batteries had to last for a long time, it also had to detect apnoeas very accurately, since missing a critical event could be fatal, and false alarms would quickly lead to patients discontinuing its use. Existing sensing modalities and signal processing algorithms were very far from meeting the necessary usability and clinical criteria. After a while, it became obvious that a solution would not be found just by trying to adapt or optimise these sensing modalities. Fundamental limitations made all of them unviable.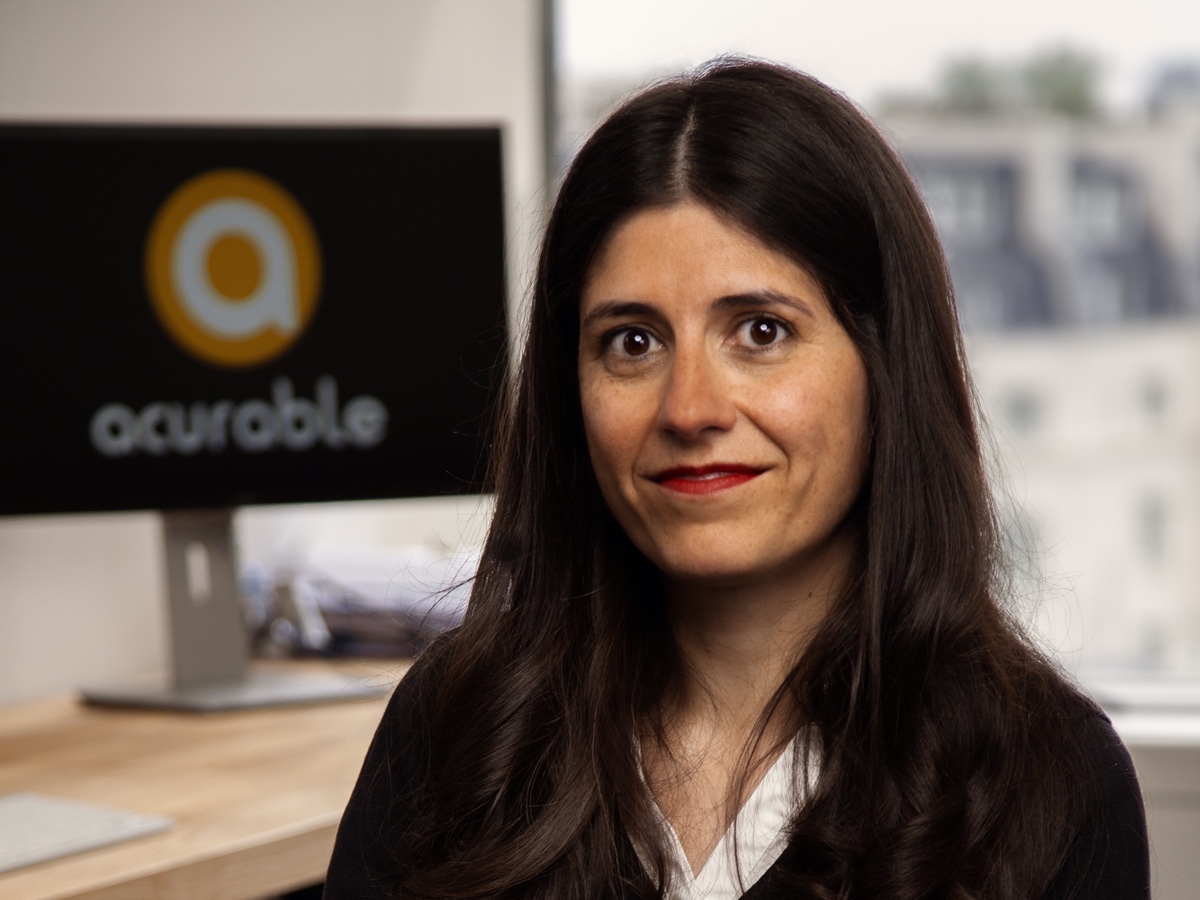 This started a fascinating multidisciplinary research journey, looking for knowledge and solutions for some long-standing physiological monitoring challenges. These were even more difficult when coupled to the very tight engineering constraints associated to a wearable, and the almost unexplored issues associated with a medical device that patients were going to use themselves.
In the course of this journey, Prof. Rodriguez-Villegas realised that some of those challenges were common to many other healthcare problems. Thus, the team's solution opened the doors to new technologies which could improve patients' diagnosis and management in a very wide range of healthcare contexts. This particularly applied to respiratory and cardiovascular diseases.
Acurable was founded in 2016 to develop those solutions.
2016

2017

2018

2018

Spanish office

Opened the company's first overseas office in Seville, Spain

2018

2018

2019

2019

2020

CE mark of AcuPebble SA100

First medical device to receive the CE mark for the automated diagnosis of sleep apnoea in adults.

2021

2021

2021

FDA clearance

AcuPebble SA100 receives FDA clearance for the automated detection of obstructive sleep apnoea (OSA) in the USA.