AcuPebble SA100, the first medical device to obtain the CE mark for the automated diagnosis of Obstructive Sleep Apnea, has been announced as one of 12 exciting innovations to join the NHS Innovation Accelerator 2021. This award-winning programme identifies early-stage solutions which address the most pressing needs of the NHS, and supports them over three years as they scale across England for the benefit of NHS patients and staff.
This year, the NIA's rigorous, multi-stage selection process focused on finding evidence-based innovations to address the key NHS priorities of supporting the workforce, mental health and COVID-19 response. As a small wearable device which can be posted to patients and then used unsupervised at home, AcuPebble SA100 addresses the current pressing need for remote diagnostics, makes sleep apnea testing more accessible and reduces waiting times, because a hospital visit is no longer required to supply the device and train the patient.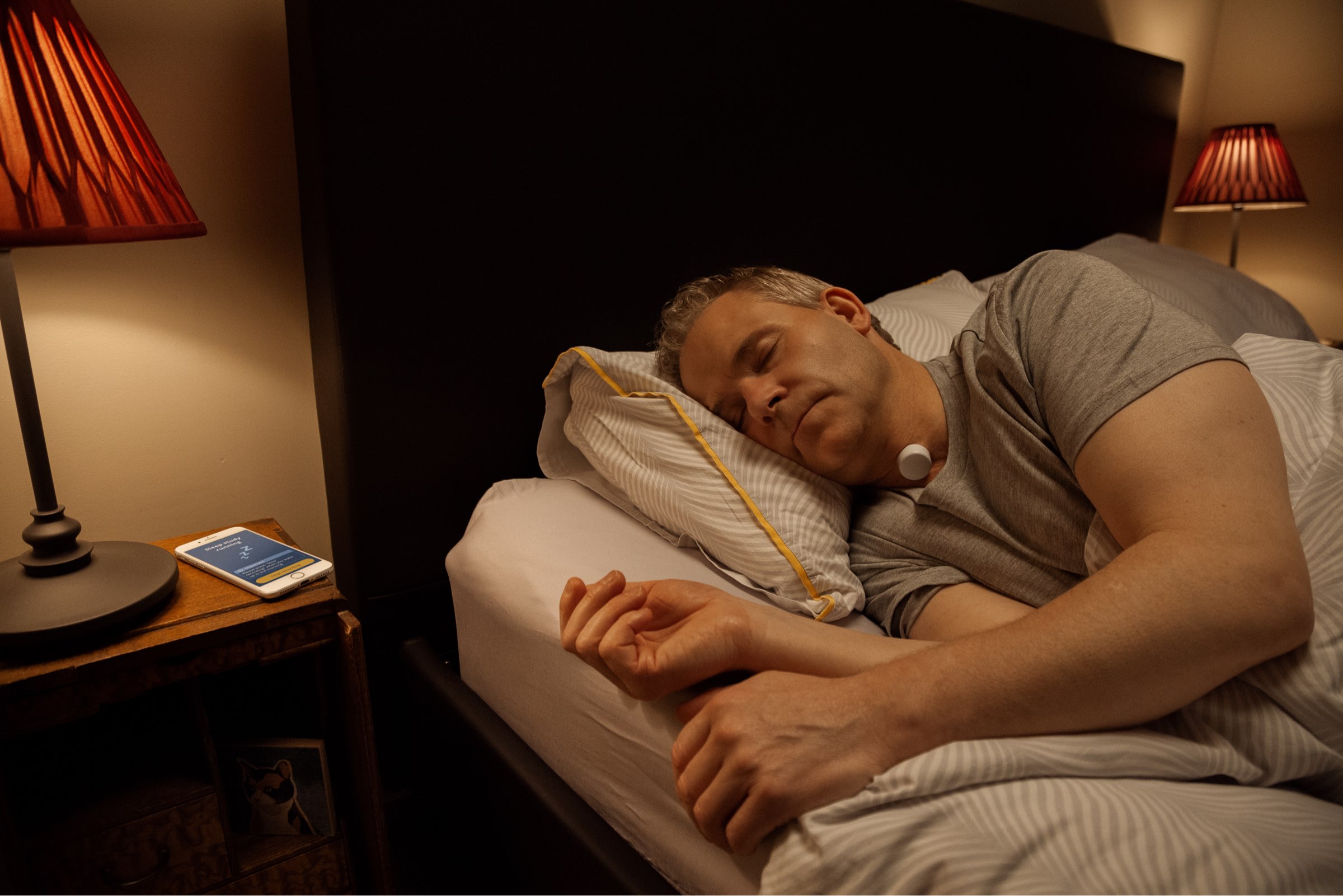 In addition, AcuPebble SA100's automated diagnosis means no specialist interpretation of signals is required, saving clinicians up to three hours per patient and producing test results within minutes, where previously patients had to wait an average of 4 months from referral to diagnosis. This in turn frees capacity in respiratory units, making way for the care of COVID patients without compromising the ongoing demand for sleep apnea diagnosis. Because the AcuPebble SA100 sensor can be easily disposed of or disinfected between uses, the risk of contagion is also significantly reduced.
Emilio Sanz Pereiras, CEO of Acurable and newly elected NIA Fellow, said: "We are extremely honoured that AcuPebble SA100 has been recognised by the NHS Innovation Accelerator as a solution that has the potential to transform the health and social care system in England. I look forward to working with the NIA over the next three years and to bringing the benefits of AcuPebble SA100 to healthcare professionals and patients across England."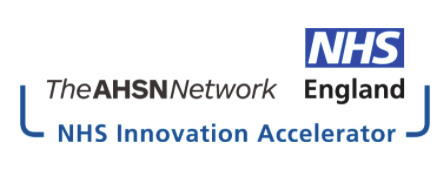 The NIA is an NHS England and NHS Improvement initiative delivered in partnership with England's 15 AHSNs, hosted at UCLPartners. Since it launched in 2015, the NIA has supported the uptake and spread of 74 evidence-based innovations across more than 2,475 NHS sites. The innovations making up this year's cohort were selected through a robust, multi-stage assessment process involving a college of expert clinicians, patients and commercial leads drawn from a range of organisations including NHS England and NHS Improvement, NHSX, the Academic Health Science Networks (AHSNs) and NICE.
About Acurable
Acurable creates accurate and user-friendly wearable medical devices intended to be used by patients at home. Its award-winning, patented technology enables for the first time the automated diagnosis and management of respiratory conditions at home. It is a breakthrough in respiratory medicine and the product of more than 10 years' research at Imperial College London by Acurable's founder, Professor Esther Rodriguez Villegas. Its first product, AcuPebble SA100, is the first wearable medical device to obtain the CE mark for the automated diagnosis of obstructive sleep apnea at home. Acurable is backed by investors from Alma Mundi Ventures and Kindred Capital. For more information, please visit www.acurable.com.